The Dogwise Fitpaws Gym

YES!!! IT'S A KEEP-FIT CLASS FOR DOGS !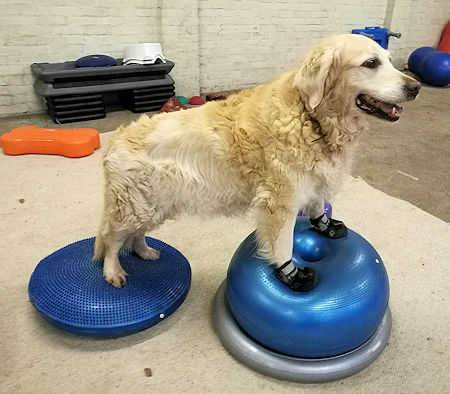 BOOK NOW! Classes run on:
Tuesday 12.30pm
Thursday 12.30pm
Saturday 12.30pm

£10 for a group class.
You will have to book your place - so please DON'T just turn up!
Your dog will have to wear a harness for this class so I have something to hold on to. It will keep them stable and safe.
Your dogs nails will have to be trimmed.
The class will start by your dog having a play to get them warmed up. If they can't play then a small walk around the training area to get them to pee & poo!
No peeing in the gym!!!
Please bring lots of really good food, like sausage, ham, cheese, chicken, liver.... not boring treats.